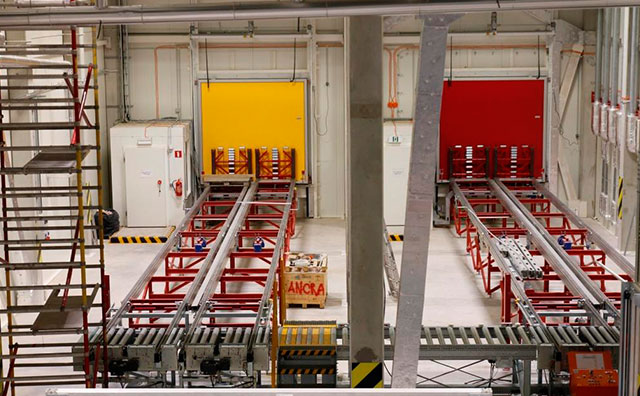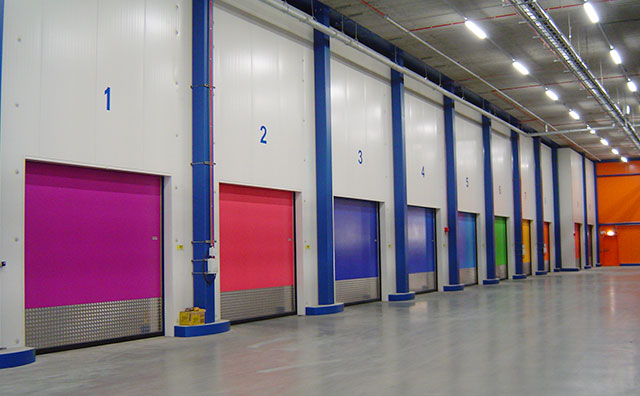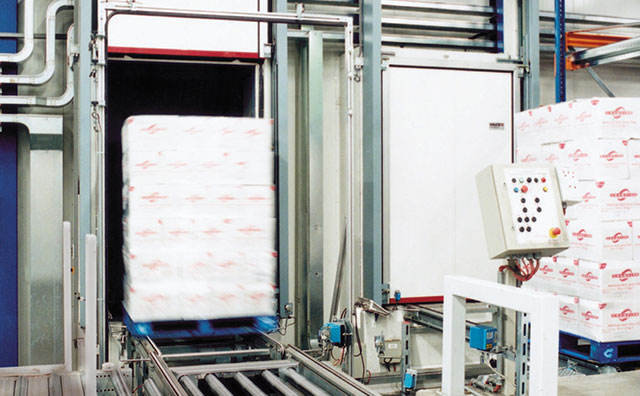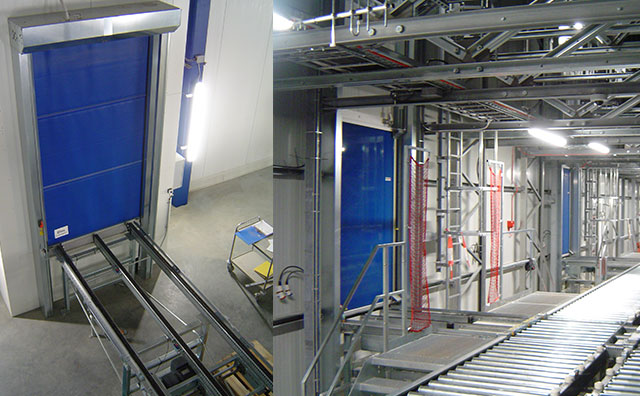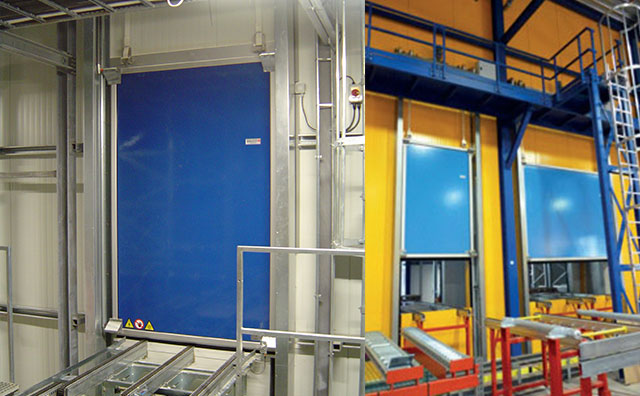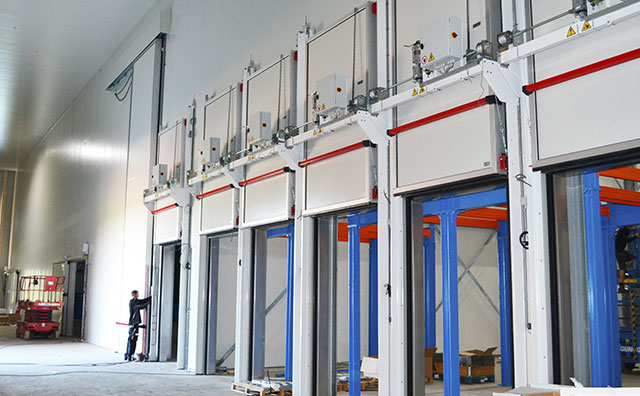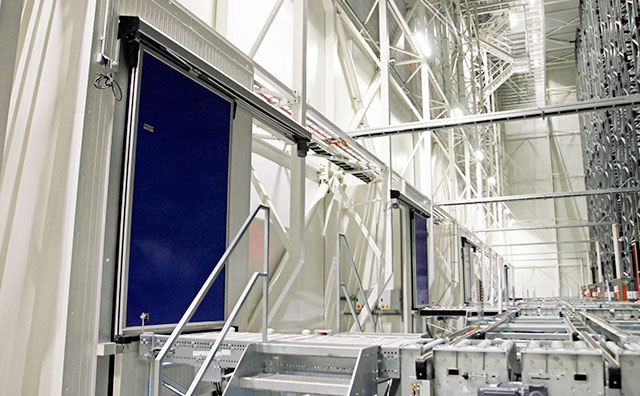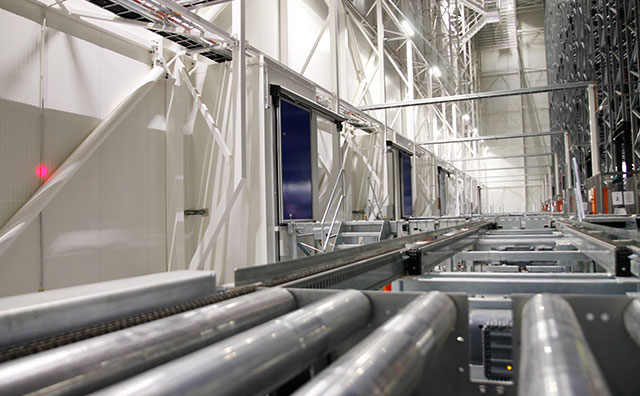 Air Lock Doors
---
Modern transport systems in high-bay cold storage or warehouses require very high opening and closing door speeds to prevent the entry of warm air from outside, and in some situations oxygen as well. SALCO's fully automatic doors (both horizontal and vertical) possess extremely high speeds and are suitable for frequent use and easy integration in any transport system.

Perfectly suited for the storage of frozen goods, like potato chips (McCain, Lamb Weston Meijer, Farm Frites), medicines (Amgen, Grifols) or ice cream (Unilever), SALCO doors come in a wide variety of design specifications to suit any application. A hermetic seal makes the doors particularly suited for rooms where the oxygen percentage needs to be reduced from 21% to approximately 16% for reasons of fire safety.

Clients have the option of choosing a 100mm thick door leaf (cold store door), a 140mm thick door leaf (freezer room door) or a 40mm thick door leaf for the construction of the fully automatic doors.

Fully involved from concept to design and fabrication, SALCO also contributes ideas, suggestions and sketches during the project planning phase to avert issues during the building process. SALCO can also create fully customised solutions in tandem with conveyor system suppliers to include factors like speed and data to the safety and transport systems.