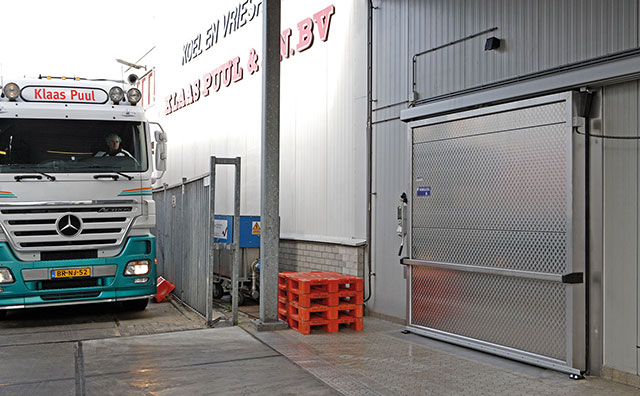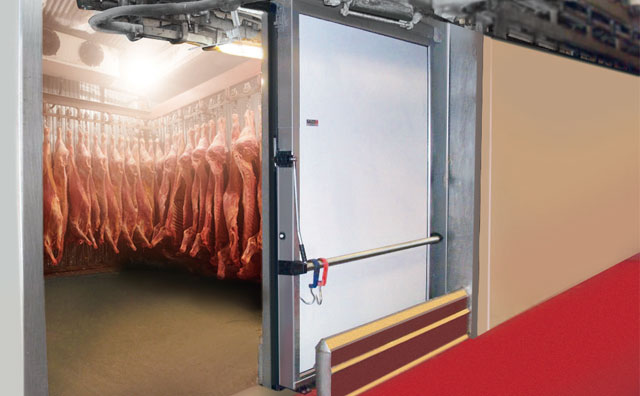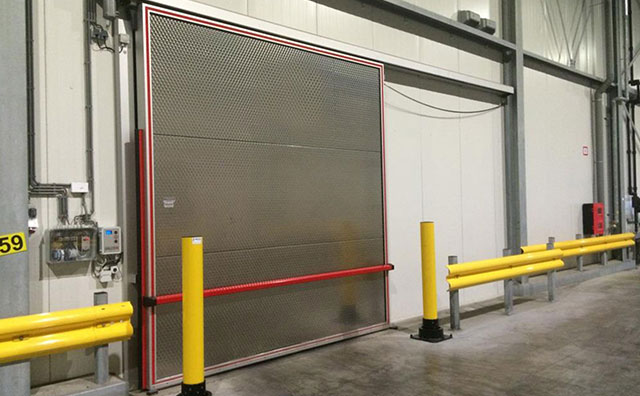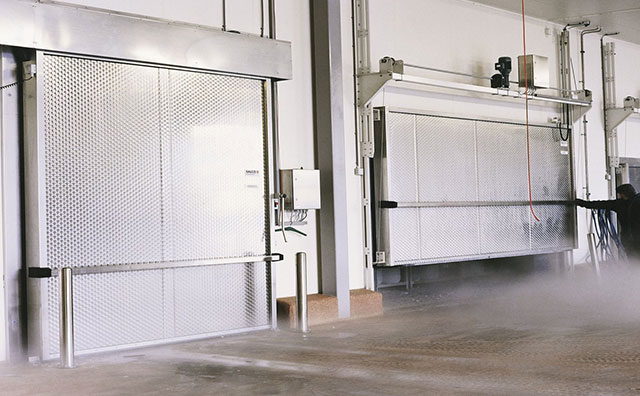 STAINLESS STEEL CHILL & FREEZER DOORS
---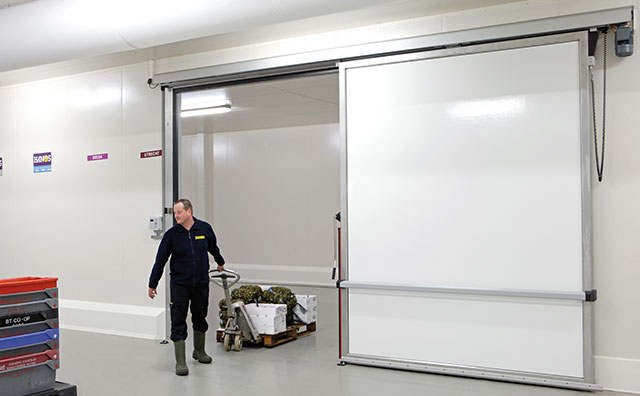 ELECTRICALLY OPERATED DOORS
Specially designed for the food processing industry, SALCO's Stainless Steel Chill and Freezer Doors are manufactured with stainless steel 304 or 316 in the door framing profiles, outer frame, door leaf and rails. Lightweight, smartly priced and suitable for use in any architecture, they come in a varied choice of colour and are completely rustproof.

These doors are also available in other high-quality materials like polyester and PVC coating for use in food-safe environments which require high hygiene standards.

The door leaf is composed of a core of insulation material which is 100mm thick for chill application and 140mm thick for freezer application.